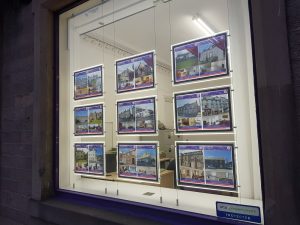 Illuminated LED Light Pocket Window Displays, Galashiels, Borders, Scotland and North England 2019
Our customer decided to make the worthwhile investment in updating their window displays, and from the feedback after installation, we were happy to see that they are delighted with the results !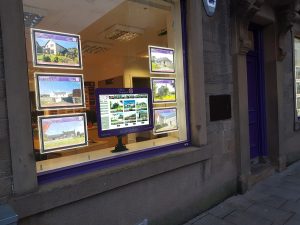 Our customer, like many estate agents, wanted to find a balance where the window display would look attractive and aesthetic, but not sacrifice too much property display space.
Our customer also took our advice and used good quality large images, minimal text, and full colour backgrounds, for the best results.
Contact us now for friendly, helpful advice on how to make the most of your advertising space within your budget.
Got a question? Call us now:
LED Estate Agents Property Displays in Galashiels Borders Scotland and North England