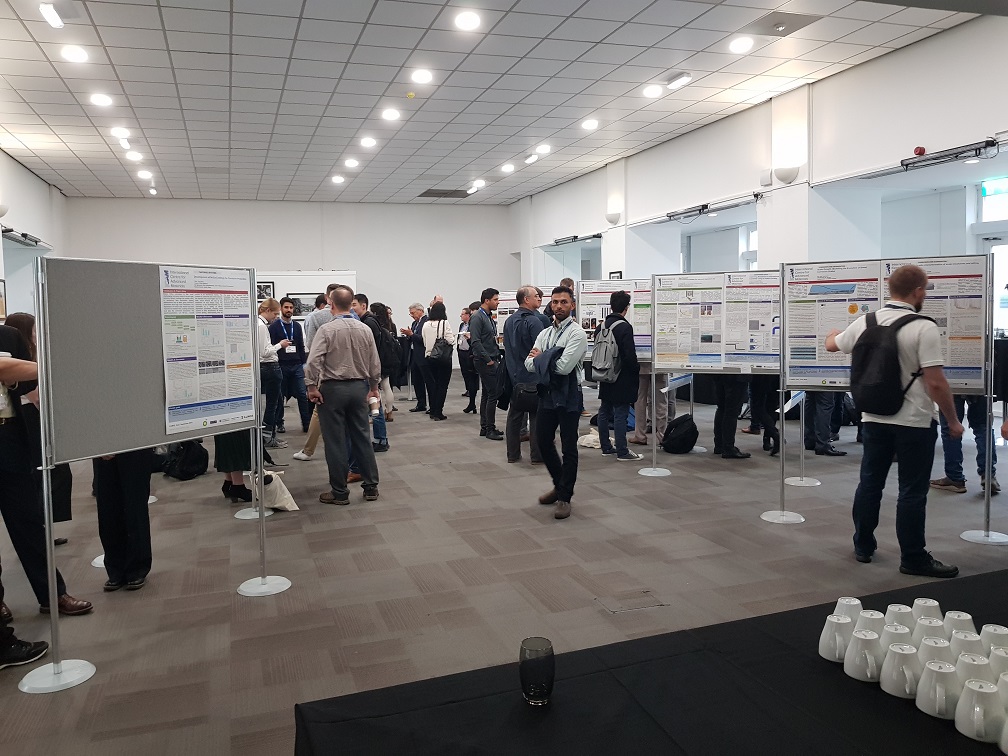 large stock of hire poster board panels

SMALL and LARGE events

attractive grey, polyweave finish

numerous layouts and set ups possible

versatile system, ideal for small events, and large conferences


friendly, flexible service
We specialize in the hire and sale of display boards and poster boards, and room dividers to rent. Ideal for displaying posters and prints for small and large events, and functions or exhibitions, our hire systems are also useful as room dividers.
Based in Central Scotland, we also supply internal and external wall cases, popular with schools, colleges, libraries and churches, as well as A-boards and other types of poster holders. Much of our work takes place around Glasgow & Edinburgh, Lanarkshire, Fife and Perthshire, but also regularly takes us as far afield as Manchester, Leicester, Cambridge & Oxford, as our hire prices are so competitive.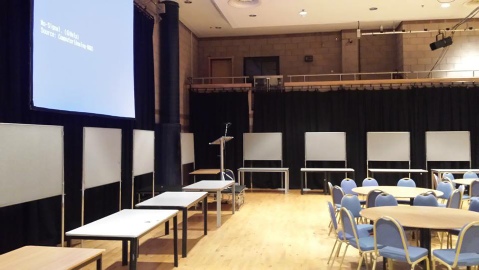 We also supply and set up exhibition and display equipment nationwide.
At Display Works we have 30 years of experience in meeting the changing requirements of our customers.
We take pride in our record of excellent customer service, which is the reason why 80% of our trade comes from existing customers.
If you can't find what you require on our website, would like some advice, please don't hesitate to contact us.
Small Meetings to Large Events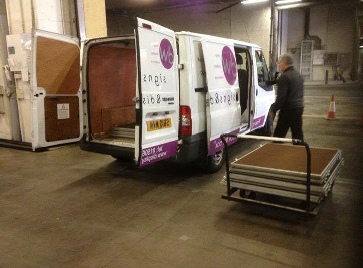 Whatever your requirement, be sure to let us know.
Our work varies between small and large hires, so let us know what you need and we'll make sure your event goes as smoothly as possible.
Friendly, professional advice and a reliable service from Display Works.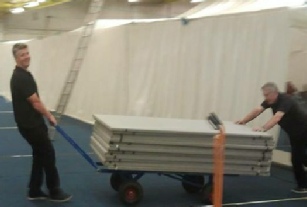 At Display Works, we have over 30 years experience supplying and installing exhibition and display equipment to suit our customers' requirements.
Don't let the stress of organising your event become an issue! We're here to help, and to make it painless and successful.
Fully Flexible Poster Boards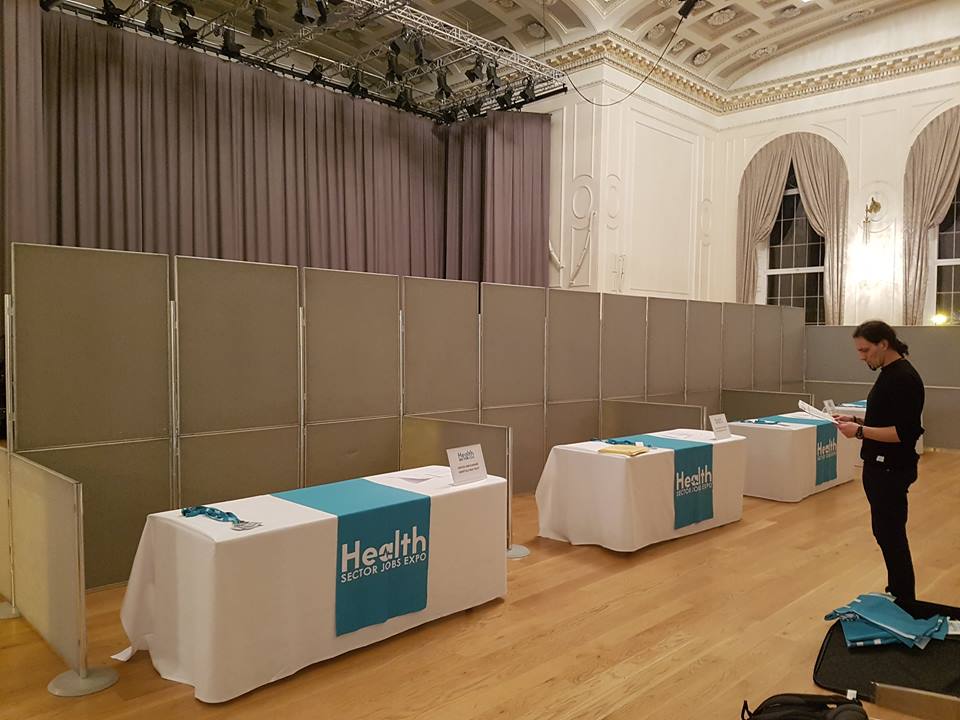 Our poster boards will deliver everything you need. They are fully flexible, and are not restricted to certain poster sizes. So as well as looking great, they will also ensure that your event goes well with no problems ! While other boards are restricted to size and layout, we can easily flip a board over to switch between portrait & landscape. Slick, easy, and attractive stuff.
Our hire system has numerous possible formats – a fully flexible system designed to create shell schemes and also suit all standard poster sizes
Ideal for large or small events
Attractive polyweave finish, in a neutral grey colour to suit all or most locations
Fully flexible and adaptable to suit any last minute changes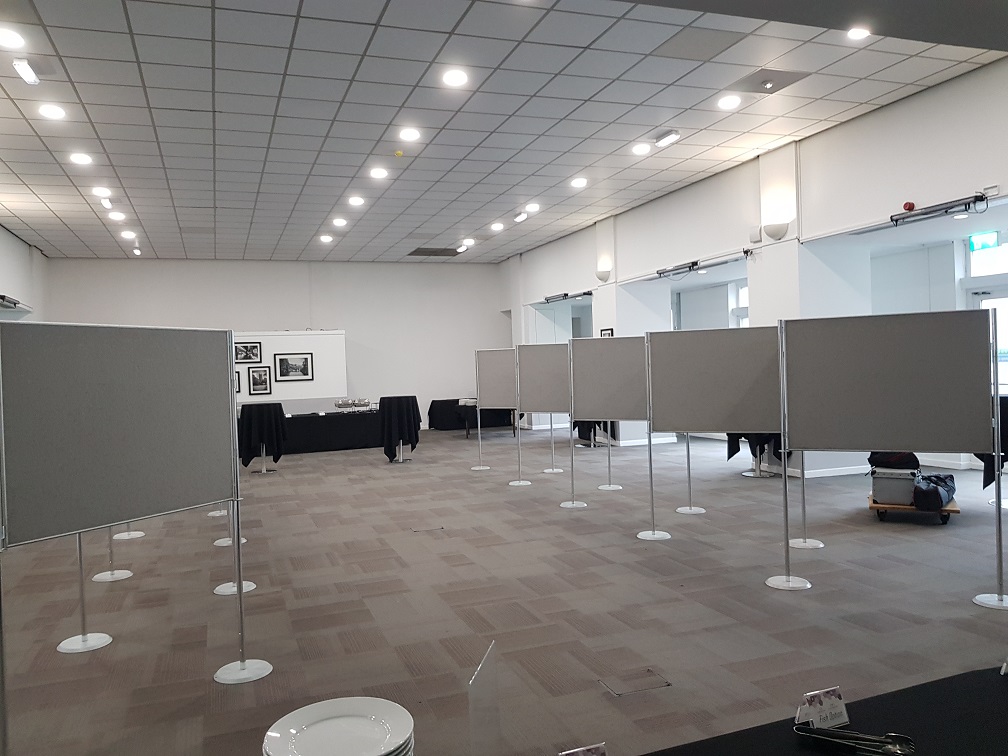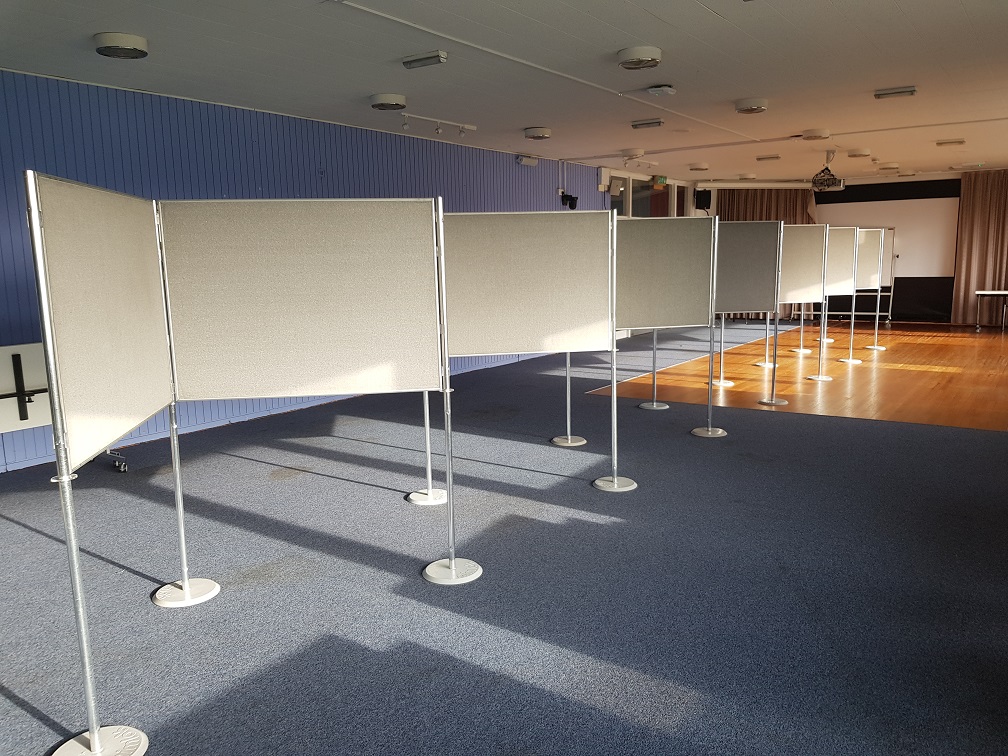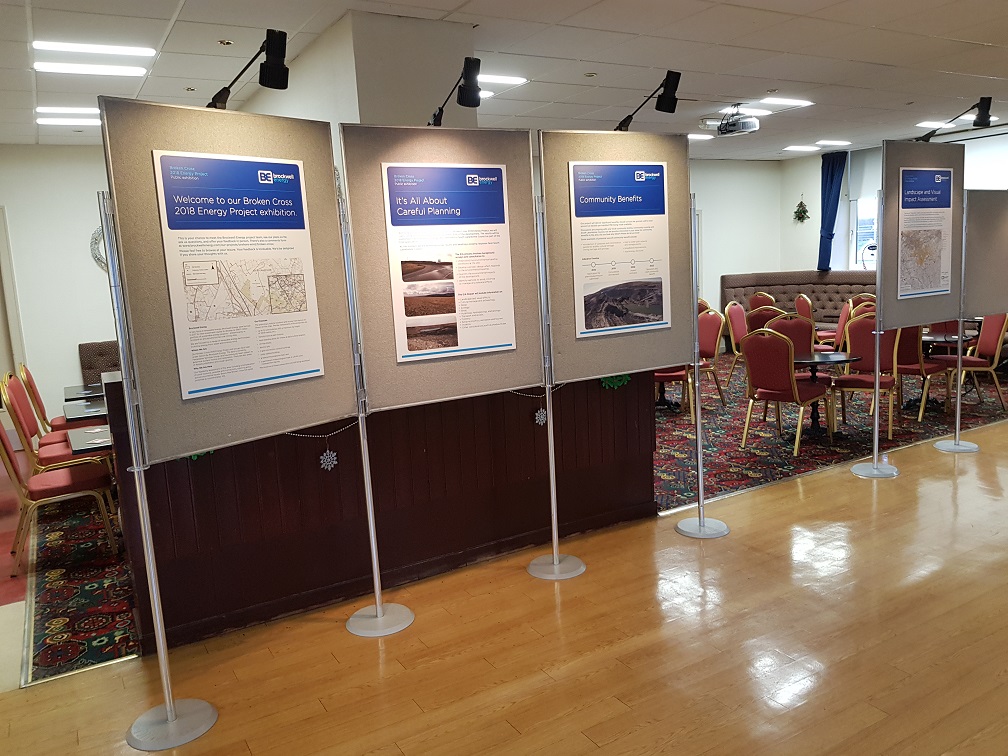 Shop for Your Portable Exhibition and Graphic Display Kits – Fully Digital Printed Products, yours for life
Our exhibition and graphic kits are excellent value, easy to store and transport, and ideal for use with our hire display panels. Prices include full digital printing to your own artwork. Add a stylish, portable banner system to your event/ exhibition with prices starting from £75.00.