Are you looking to purchase exhibition or display equipment?
Read our product advice below to help you choose the best suited product for your requirements.
Portable Display Products for Events & Exhibitions
Folding Kits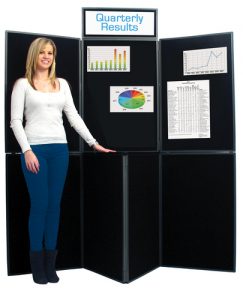 Our folding kits are ideal for small displays, events and exhibitions where you want to display posters or pictures, and create a professional looking backdrop to your stand, while also being very easy to transport and assemble.
The panel material is loop nylon, an industry standard velcro compatible material which is available in a range of colours to suit your marketing/ branding.
The panels are framed with grey or black pvc as standard, and fold easily away for both transportation and storage, making them an excellent budget option for anyone who might use them rarely or regularly.
All panels are double-sided. The panels are hinged together, which also means you can adjust the position of the panels to suit your display and/ or the space available, by simply drawing them more closely together, or pulling them further apart if you prefer, in any arrangement of angles.
A fully flexible, professional looking display kit, it is most popular with schools and school related events, and for business events and presentations.
Got a question? Call us now:
Digital Graphic Displays – Roll Up Banners & Pop Up Graphic Systems
Portable exhibition displays are designed for one purpose – maximum impact at minimum cost.
The range is functional and focussed, designed to attract attention in a wide variety of situations. All products have been selected for their ease of use, dependability and excellent value for money.
Tailored to the exhibition and events markets, where ease of transportation and quick set-up is desired, they are equally at home in retail, office reception and public venues.
Pop-Ups create a powerful backdrop. Roll-Up Banners prove popular for most situations, and there's a further range of display stands and equipment here to give a high visibility presence.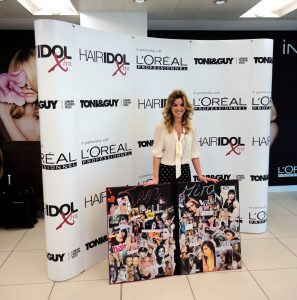 Our Curved Pop-Ups are perfect for internal use at events, in receptions, or simply for increased brand awareness. Supplied complete with a semi-rigid trolley case for convenient portability, 2 lights, and your printed graphics.
Our portable exhibition displays and roll-up banner stands are designed for one purpose – maximum impact at minimum cost. Almost all can be used to attract the attention of onlookers in a wide variety of event and retail environments.
Our remarkably good value Pop Ups create a powerful backdrop in next to no time and can be packed away just as quickly! If you've not been here for a while, you may have missed the improvements we've recently made to Eco Roller Banner, which has been treated to a new top rail and clip to make it easier to use and better looking.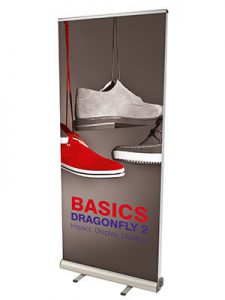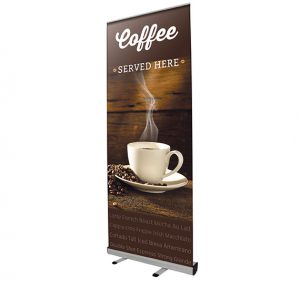 Our roller up banner is a fantastic, economical way to promote your message, with very little to carry or transport. Your professionally printed graphic display simply rolls down into the cassette for packing, and fits into a neat, small carry case with shoulder strap. This complete kit with full colour graphic is a great deal starting at only £75.00 plus vat.